Packing for a flight can be a challenge due to diminishing room in overhead bins and space in general. We've put together a list of tips here, for not only packing for a flight but also making sure your carry-ons are compact and lightweight. After all, who wants to pay for additional baggage fees when it's avoidable? Learn how to pack efficiently while saving your precious travel budget.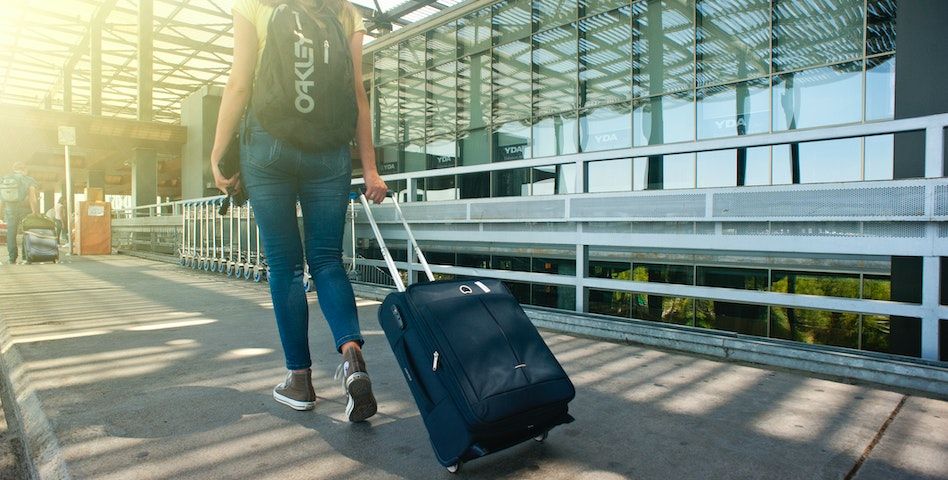 So how can airline passengers beat the system? How can travelers give a big "not my bag" gesture to the airlines? Pack smart, pack light, and leverage carry-ons. If you're like most travelers, you have have no intentions of handing over more money to the airline once you've purchased your tickets.
How to Pack for a Flight
Read ahead to know what all it takes to pack for your dream flight to the biggest vacation of all times. Did we shatter your dreams? No worries! Even if you are on a work-flight, this blog is definitely going to help you.
1. Buy a Small, Lightweight Carry-On Bag
Treat yourself. Get a fun color, something you'll love, because this will be your only bag. Make sure the one you select meets the guidelines of airlines and fits easily in the overhead bin.
2. Don't Pack Extras
You don't need that extra jacket; you have a jacket on. Yes, it will be warm enough. You still don't think so? Then wear the other jacket and leave the lightweight one at home. No, I'm sorry, but if you're looking to maximize space in your carry-on, you probably can't bring both.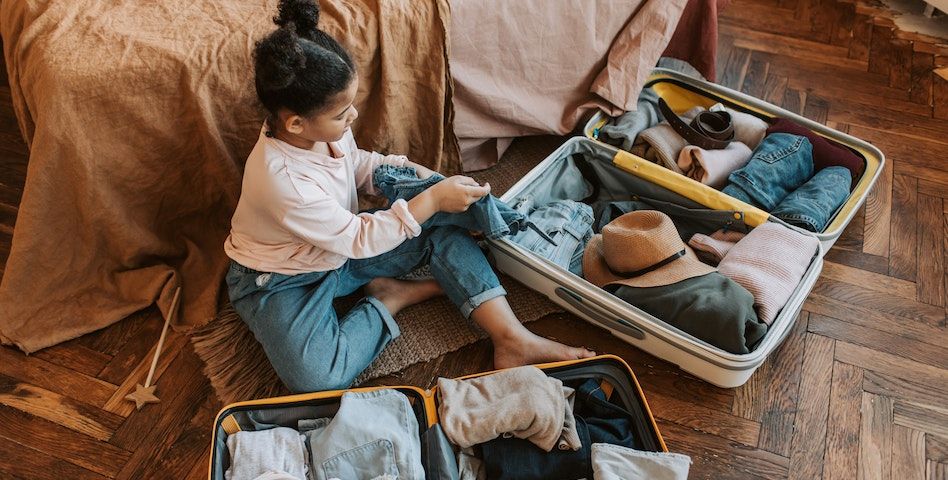 3. Pack for Half Your Trip
If you're going for 7 days, pack for 4. Laundry service is typically still cheaper than forking over more money to the airlines.
4. Rubber Bands
You can roll clothes even tighter when you secure them in rubber bands or hair elastics to save even more space in your luggage. But if you plan on rolling your clothing, you should probably master that hotel iron too.
5. Skip the Toiletries
After reaching the destination through your flight, if you're staying somewhere that doesn't offer you shampoo, conditioner, soap and face wash, you should step up your travel game. Leave that room in the bag for something else. It won't put a stress
6. No Books
Seriously, take a nap or watch a show on the spotty Wi-Fi. Times have changed so now you can easily download a book to your tablet. This saves valuable space that bulky books would otherwise monopolize.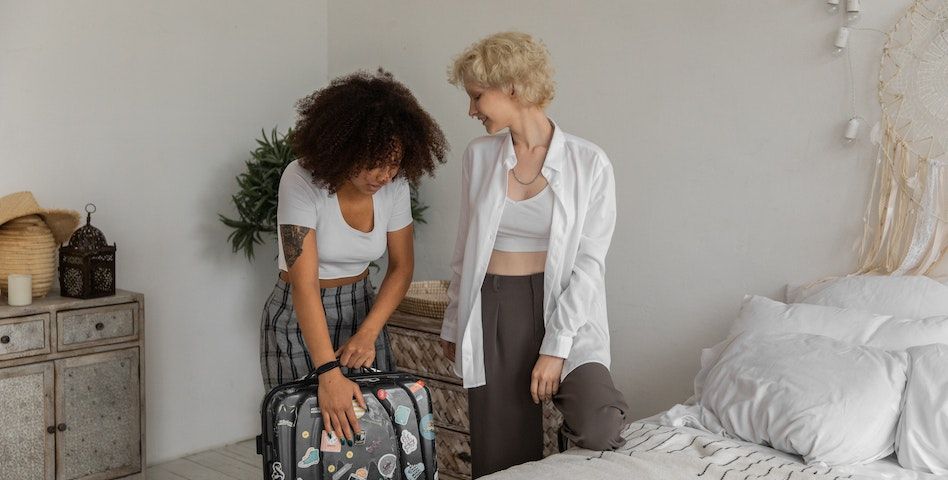 7. One Pair of Shoes
You'll already be wearing one pair of shoes when boarding your flight. How many feet do you have? I know, it seems like a challenge. It's up to you. For many travelers, it's not the fee they're looking to avoid but the principle of being presented low-fares and then hit with non-essential add-ons.
You Decide
Our guide to packing for a flight may just be what your travel game needs. However, if you insist on bringing more than a carry-on on your trip, you may want to consider insuring your baggage to protect against delay, damage, or loss. Whatever you decide, see you in the air! We'll be in the middle seat enjoying the free pretzel sticks until they take those away too.
Some Additional Tips
Double-check flight guidelines before packing something in your carry-on. You don't want to have to throw anything away.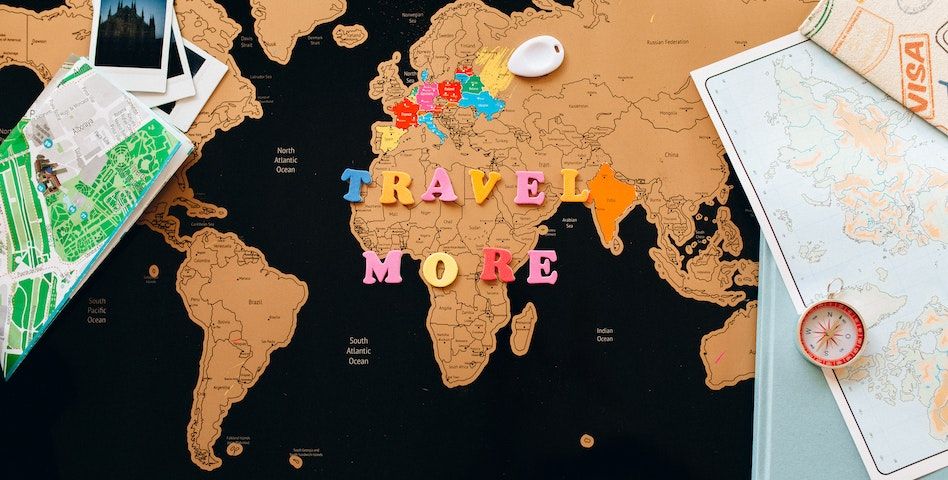 Medication
Make sure to take all your medication and everything you need to be comfortable. Prescription and non-prescription medication are allowed. It's easier to get extra liquids through security if they're medically needed, like with saline solution.
Accessories
In order to cut down on the amount of clothes to pack, choose items that are interchangeable. Stick to a few items that all go together, rather than completely separate outfits. Use accessories to spice up an outfit. For example, scarves are small and easy to pack for a flight, and can be used as a scarf, headband, or even a belt.
Swimsuit
Take your swimsuit if you are traveling by air, put it within your vacation gear, especially if you are a woman. If your bags are lost when traveling by air, most items (such as shorts or T-shirts) can usually be purchased at your destination. However, if your bags are lost, swimsuits for women can be hard to shop for. If you do not have your swimsuit you may miss out on the beach, hot tub, or other vacation fun.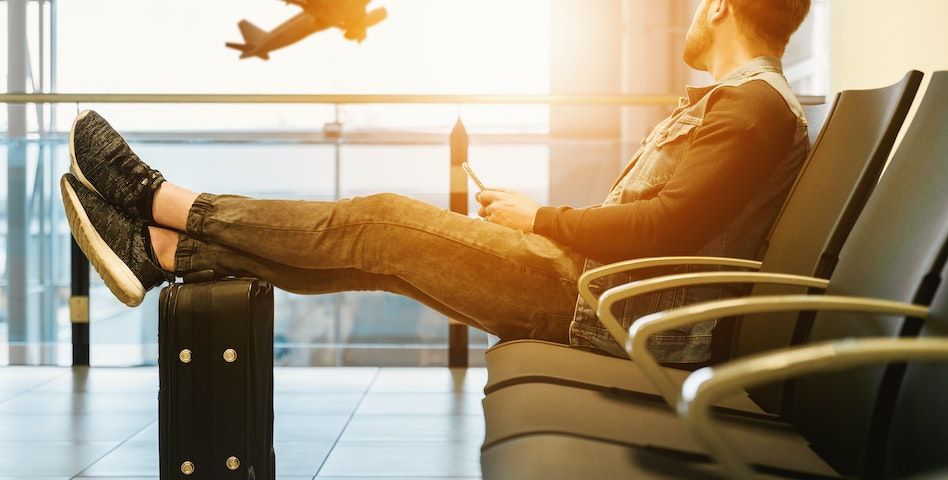 Valuables
Anything valuable should come with you in your carry-on. On the off-chance your luggage gets lost or damaged, your carry on should not leave your possession. If you'd be heartbroken if you lost it, take it in your carry-on if you take it at all.
Electronic Items
For safety reasons, any electronic items with lithium ion batteries, including most laptops, smartphones, tablets, should be packed into your carry on instead of checked luggage whenever possible. In addition, power banks and spare lithium ion batteries should always go into your carry on instead of checked luggage.
Pack large electronics for the flight, in the last , so they are easily accessible. You will not need to go digging around when time is of the essence.
Conclusion
There are some essential items you should always pack in your carry-on bag. Unfortunately your checked luggage could get lost or mishandled, and your things could break or never be seen again.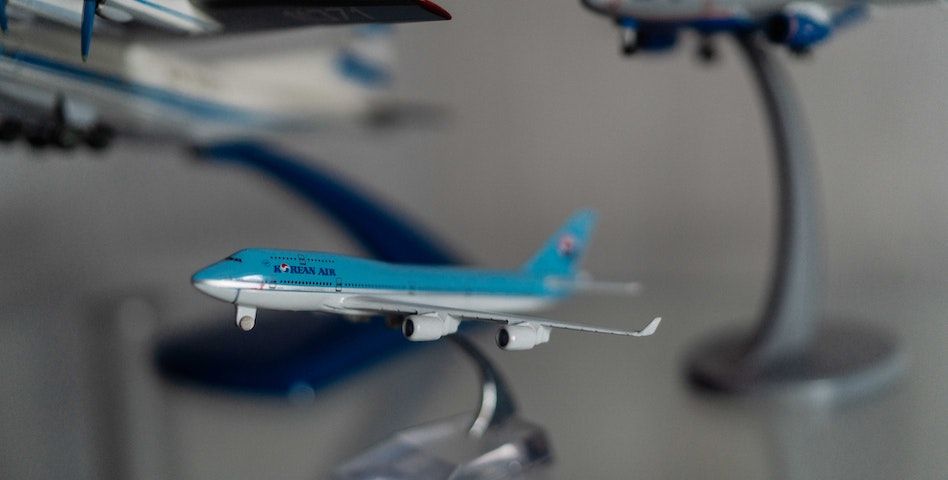 You also want to make sure your flight experience is as enjoyable as possible, and having things like snacks and entertainment in your carry-on bag will help. Before you get on that flight, check the airline's carry-on luggage size restrictions and then use this list to pack your carry-on bag.
✈️
Note: Now that you know what all you need to pack, it's your responsibility to choose the airlines that make it easy for you. Reach out to
AirArabia
for the best traveling experience and reach your destination with comfort!